Clean Smarter, Not Harder: RYOBI 12-Inch Electric Pressure Washer Surface Cleaner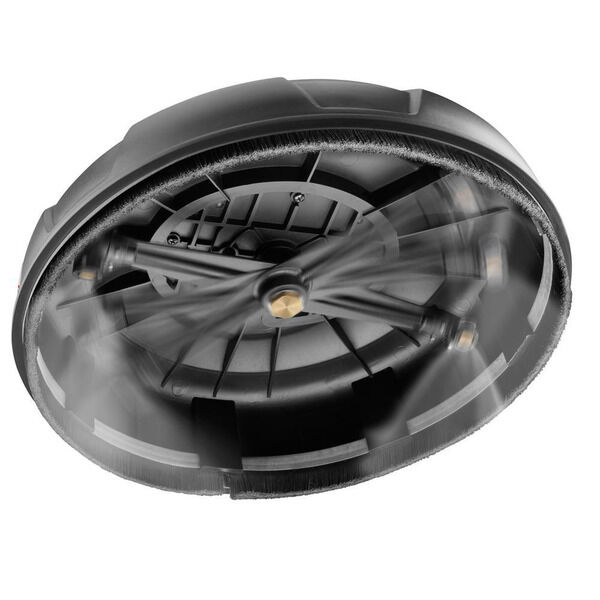 Cleaning outdoor surfaces like driveways, patios, and sidewalks can be a daunting and time-consuming task, but the RYOBI 12-inch Electric Pressure Washer Surface Cleaner is here to change that. This innovative accessory is designed to turbocharge your pressure washer, making outdoor cleaning faster, easier, and more efficient than ever before.
Efficient 12-Inch Cleaning Path
One of the standout features of this surface cleaner is its efficient 12-inch cleaning path. This broad coverage area allows you to clean large surfaces with fewer passes, saving you valuable time and effort. Whether you're tackling a sprawling driveway or a spacious patio, this cleaner's wide reach ensures that no corner goes untouched.
Casters for Ultimate Maneuverability
Cleaning large areas can be physically demanding, but the RYOBI Surface Cleaner takes the strain out of the equation. Equipped with three caster wheels, this accessory glides effortlessly across surfaces, allowing you to move between cleaning jobs with ease. Say goodbye to lugging heavy equipment around – the casters make maneuvering a breeze.
Quick-Connect System for Hassle-Free Setup
Nobody wants to spend valuable cleaning time fumbling with complicated attachments. That's why the RYOBI Surface Cleaner features a quick-connect system that ensures easy attachment and detachment from your pressure washer. With a simple click, you're ready to start cleaning, saving you time and frustration.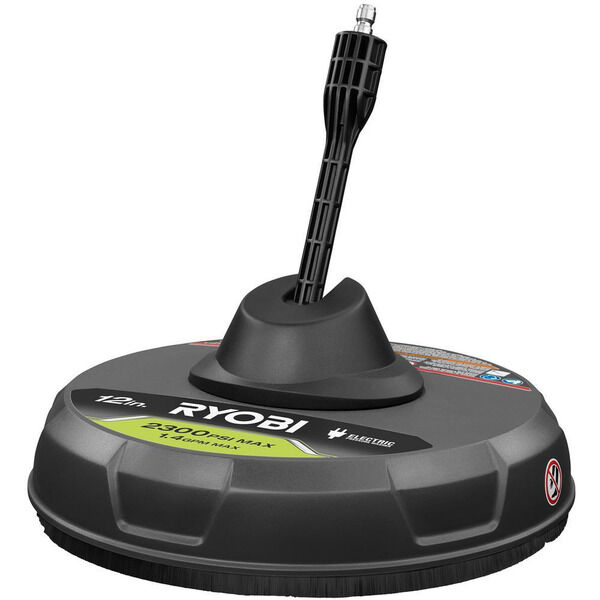 4X Faster Cleaning Power
Perhaps the most impressive feature of this surface cleaner is its ability to clean up to 4X faster than a standard nozzle. It achieves this remarkable speed through high-pressure rotating jets that provide a large, streak-free cleaning path. Whether you're removing stubborn stains or simply giving your outdoor spaces a refresh, this cleaner's performance will leave you amazed.
Compatible with Most Electric Pressure Washers
Worried about compatibility? Don't be. The RYOBI 12-inch Electric Surface Cleaner is designed to work seamlessly with most electric pressure washers up to 2300 psi. This means you can enhance the cleaning power of your existing pressure washer without any hassle.
In conclusion, the RYOBI 12-inch Electric Pressure Washer Surface Cleaner is a game-changer when it comes to outdoor cleaning. Its efficient 12-inch cleaning path, caster wheels for maneuverability, quick-connect system, and incredible 4X faster cleaning power make it an essential tool for anyone looking to save time and achieve outstanding results. Say goodbye to the days of tedious outdoor cleaning, and hello to a faster, more efficient, and more enjoyable cleaning experience with RYOBI. Your outdoor spaces will thank you.