Effortless Leaf Blowing with the RYOBI 18-Volt ONE+ Cordless Leaf Blower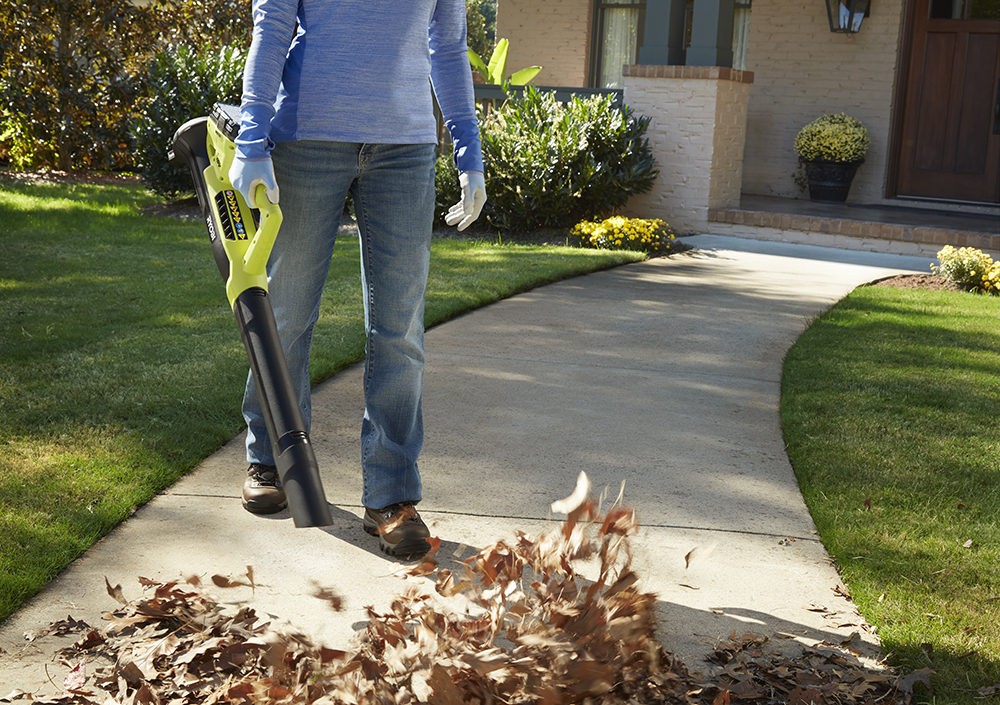 Maintaining a tidy yard can be a challenging task, especially when it comes to dealing with fallen leaves and debris. However, with the RYOBI 18-Volt ONE+ Cordless Leaf Blower, you can effortlessly keep your outdoor spaces looking clean and pristine. This powerful yet lightweight leaf blower is designed to make yard work a breeze, and it comes complete with a 2.0 Ah battery and charger for added convenience.
Powerful Performance for Clean Outdoor Spaces
The RYOBI Cordless Leaf Blower boasts an impressive performance, delivering a powerful 200 CFM (cubic feet per minute) airflow and speeds of up to 90 MPH (miles per hour). This combination of high airflow and velocity ensures that leaves and debris are effectively blown away, leaving your yard looking spotless. Whether you're clearing your driveway, patio, or lawn, this blower gets the job done quickly and efficiently.
Cordless Convenience for Greater Mobility
One of the standout features of this leaf blower is its cordless design. Say goodbye to the hassle of tangled cords or the need for gas and oil. With the included 18-Volt 2.0 Ah Lithium-Ion battery, you can enjoy the freedom of cordless operation. This means you have increased mobility to tackle various outdoor tasks without being tethered to an outlet or worrying about refueling. It's the ultimate in convenience for any homeowner.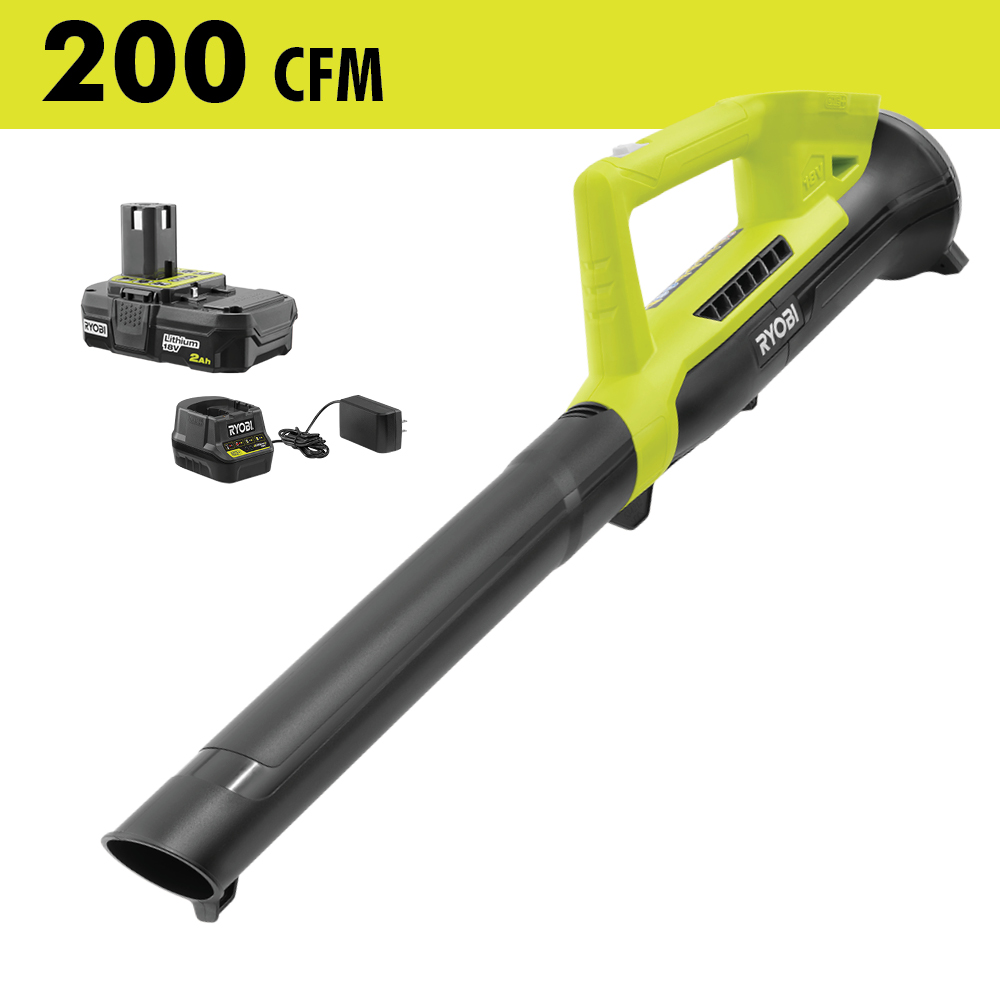 Compact and Lightweight Design
The RYOBI Cordless Leaf Blower's compact and lightweight design is engineered with user comfort in mind. Weighing in at just the right balance, it's easy to handle and reduces fatigue during extended use. Whether you're a seasoned DIY enthusiast or someone tackling yard work for the first time, you'll appreciate the blower's ergonomic design, making it a joy to use.
One Battery, Many Possibilities
One of the standout benefits of the RYOBI 18-Volt Cordless Leaf Blower is its compatibility with the extensive RYOBI ONE+ tool family. The included 18-Volt 2.0 Ah Lithium-Ion battery can power over 260 different tools in the ONE+ range. This means you can expand your tool collection without needing multiple batteries and chargers. It's a cost-effective and eco-friendly solution that adds versatility to your DIY projects.
RYOBI 18-Volt ONE+ Cordless Leaf Blower is a game-changer for anyone looking to simplify their yard maintenance. Its powerful performance, cordless convenience, and compatibility with the ONE+ tool system make it a valuable addition to your outdoor toolkit. With this leaf blower in hand, you can achieve a cleaner, more beautiful yard with minimal effort. Say goodbye to the hassle of manual leaf raking and hello to the ease of cordless leaf blowing with RYOBI.