Forget Flimsy Saw Stands - This Sturdy Miter Saw Station Transformed My Cutting Game in the Workshop and On Site!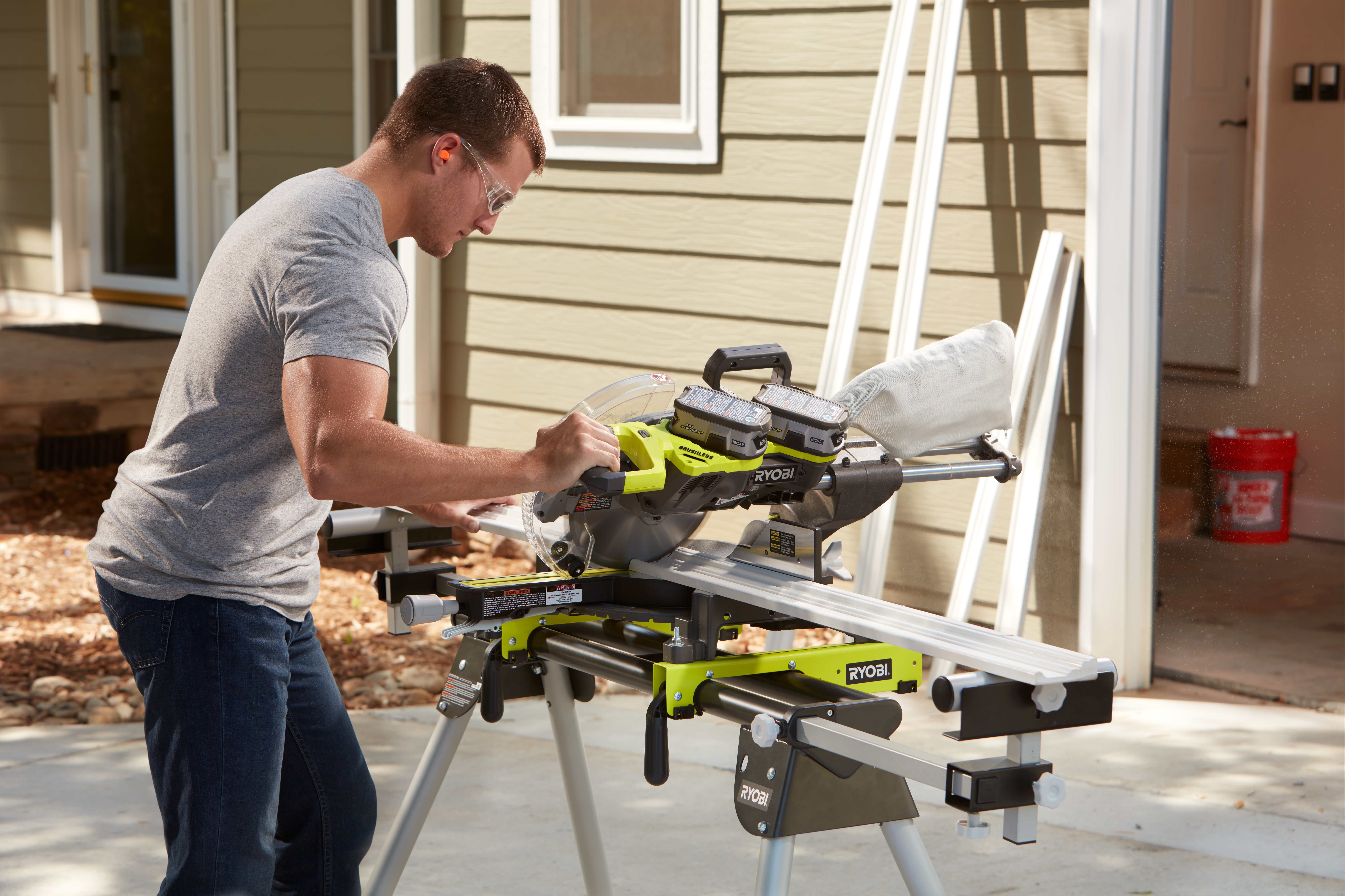 As a carpenter and DIYer, having a solid stand for my miter saw is crucial for accuracy and safety. But I'd been struggling with rickety foldable stands that shook and flexed during cuts. I was looking for something ultra sturdy that could handle heavy use both in my garage workshop and out on job sites. After assembling Ryobi's new heavy duty miter saw stand, I'm thrilled to say it exceeded all my expectations! This beefy stand adds a level of cutting stability and convenience that's a total game changer.
Here's a closer look at how this stand transformed my miter saw experience:
Rugged Steel Frame Supports Up to 300 lbs
Unlike flimsy stands, this Ryobi model features a stout steel frame designed to support up to 300 pounds. It easily handles my miter saw, long boards, and the force of cuts without any creaking, bending or flexing.
The rock solid platform gives me the confidence to push my saw to the limits without worrying about the stand failing or materials shifting. Accurate cuts require rigidity.
Tool-Less Adjustable Supports
Dialing in perfect support and stop positions used to require tools and trial and error on my old stand. This Ryobi stand uses tool-less knobs and quick slides for fast height and position adjustments to match the workpiece.
In seconds I can get supports and stops exactly where I need them. The tool-less convenience helps me get set up faster.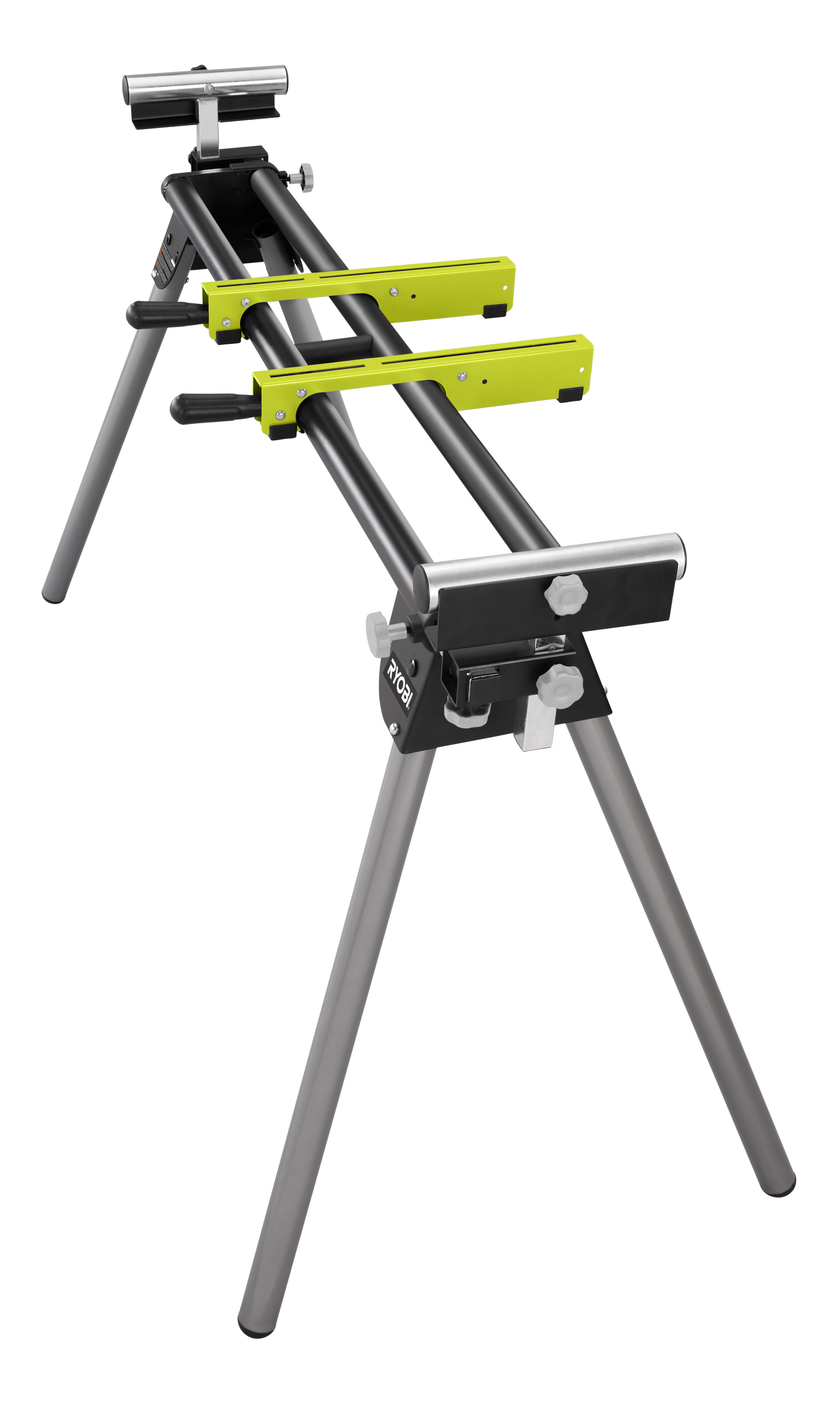 Quick Release Saw Mounting
The old process of fumbling with tools and knobs to mount my saw onto the stand was a pain. This stand features quick release saw brackets that allow me to drop on and remove the saw instantly without any hardware.
Super convenient for keeping the stand clear for material positioning, then dropping the saw in place only when ready to cut. The quick change system is brilliant!
Folds Compactly for Storage and Transport
Despite the rugged build, this stand still folds up compactly for easy storage and transport.
No more bulky awkward stand eating up precious garage space. I can stash this away neatly or transport it easily between workshop and job site.
For any miter saw user frustrated with rickety stands that flex and shake, you need to upgrade to this burly Ryobi model! It takes all the headache and uncertainty out of accurate cutting. My miter saw finally has the rock-solid stable platform it deserves!