Forget Noisy, High-Maintenance Gas Trimmers - This Powerful Cordless Model Makes Lawn Edging a Breeze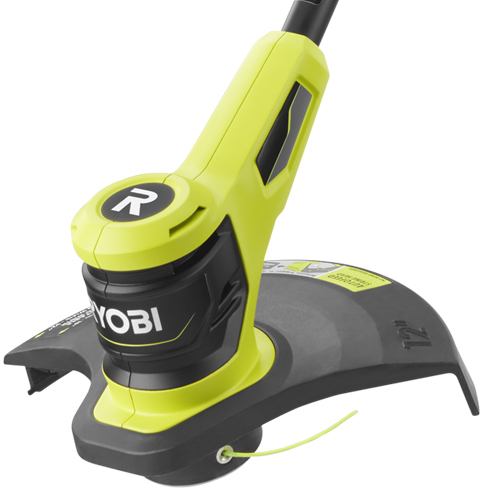 As someone who despises dealing with the headaches of gas string trimmers, I'd been looking to switch to a cordless electric model for a while. I needed something with enough oomph for edging my lawn and light landscaping without the noise, fumes and engine maintenance. After testing out Ryobi's 18V ONE+ string trimmer, I'm completely sold! This thing has some serious power in a lightweight package. It made quick work of trimming and edging my yard.
Here's a closer look at why this handy cordless trimmer has me hanging up the gas motors for good:
Serious Muscle in a 6 lb Package
Even though it only weighs 6 lbs, this trimmer packs "20% more power" than previous models thanks to an efficient brushless motor. I was amazed at the cutting force from such a lightweight tool.
It sliced through weeds, dense grass and thin branches with no problem. Having robust power without the weight of a bulky gas motor makes trimming and edging tasks go faster with less fatigue.
Variable Speed Trigger for Ultimate Control
This trimmer features a variable speed trigger that lets you control cutting speed and power. Gently squeeze for finer trimming and edging delicate areas. Squeeze harder to power through thicker growth at full force.
Being able to adjust power gives you better handling for precise work. Fixed-speed gas models can't match the control.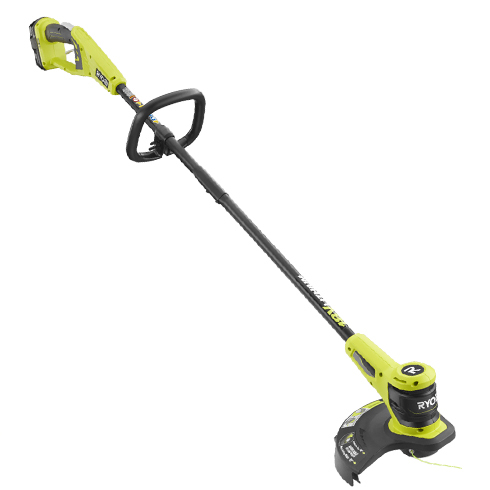 10-12" Cutting Swath
The trimmer head has an adjustable cutting swath from 10-12 inches to match the size needed for the area being trimmed.
Wider 12" coverage tackles open yards fast. Narrow 10" cuts are perfect for precision edging and trimming around obstacles. Adjusting width took just seconds with no tools!
Cordless Convenience Anywhere
This trimmer runs on Ryobi's 18V ONE+ lithium-ion batteries for unlimited range and cordless convenience. I could roam and edge my entire yard with no cord limitations.
And say goodbye to yanking starter cords and routine maintenance like oil changes, air filters, and spark plug swaps. This electric trimmer is so much nicer to use.
If you want gas-matching power in a lightweight, convenient cordless trimmer, don't overlook this Ryobi model. Its adjustable power and speed made lawn edging effortless for me. No more yanking cords for this guy!