Introducing the RYOBI 18-Volt ONE+ Cordless 3-1/4 in. Planer: Your Essential Tool for Precision Woodworking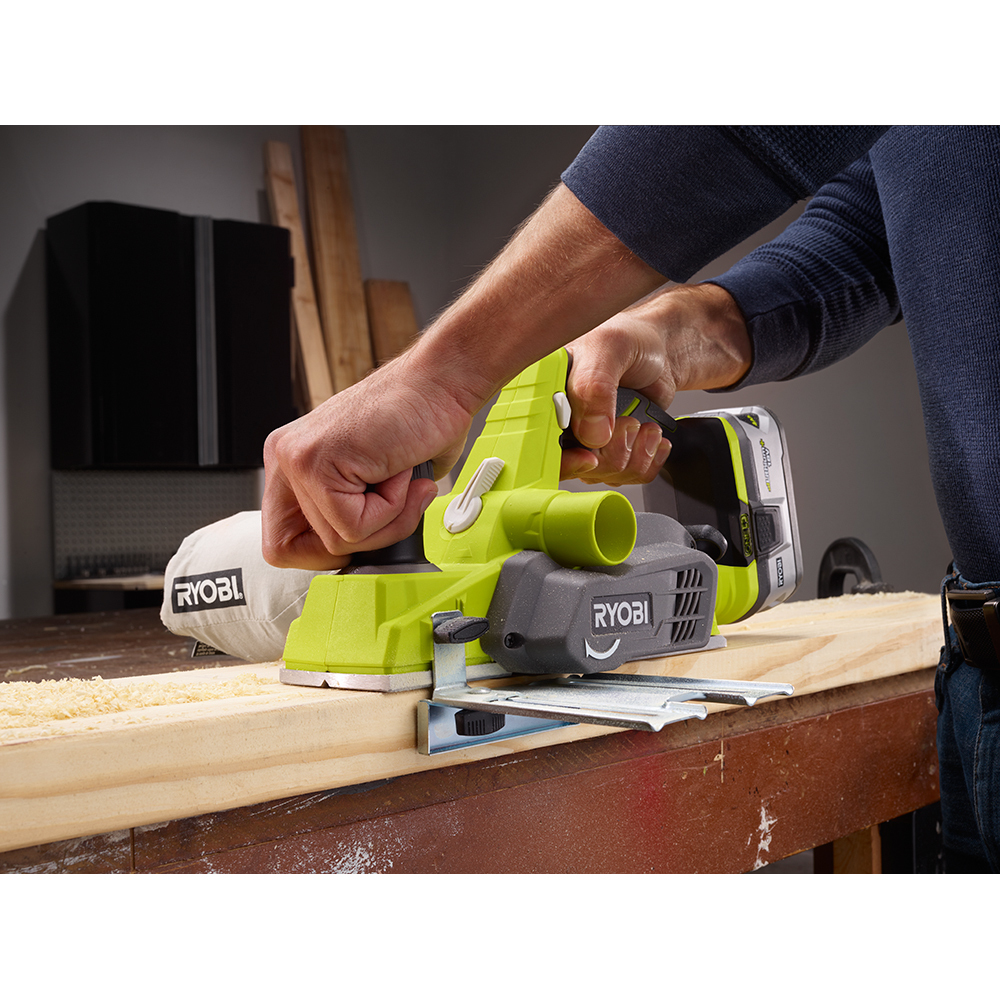 Woodworking enthusiasts and professionals, get ready to take your craft to the next level with the RYOBI 18-Volt ONE+ Cordless 3-1/4 in. Planer. This versatile and powerful tool is designed to make your woodworking projects smoother, more precise, and more efficient than ever before.
Key Features:
Full-Size 3-1/4 in. Cut Width: The 3-1/4 in. Planer offers a full-size cutting width, providing you with the ability to remove material efficiently and quickly.

Adjustable Cutting Depth: You can adjust the cutting depth per pass, allowing for precision and customization based on your project's requirements. With the ability to cut up to 1/16 in. per pass at full width, you have incredible versatility at your fingertips.

Automatic Kickstand: Worried about marring your workpiece when you set your planer down? The automatic kickstand solves that problem by preventing contact between the planer and your workpiece when it's not in use.

Dual Chip Exhaust: Choose between left or right chip exhaust to suit your comfort and workspace setup, ensuring a clean and efficient operation.

On-Board Blade Wrench Storage: No more searching for your blade wrench when you need to make adjustments. The planer features convenient on-board storage for the blade wrench, saving you time and hassle.

User Comfort: The planer is designed with a GRIPZONE overmold with micro texture, providing a comfortable and secure grip, even during extended use.

Integrated Chamfering Groove: The front shoe includes an integrated chamfering groove, adding another layer of functionality to this already versatile tool.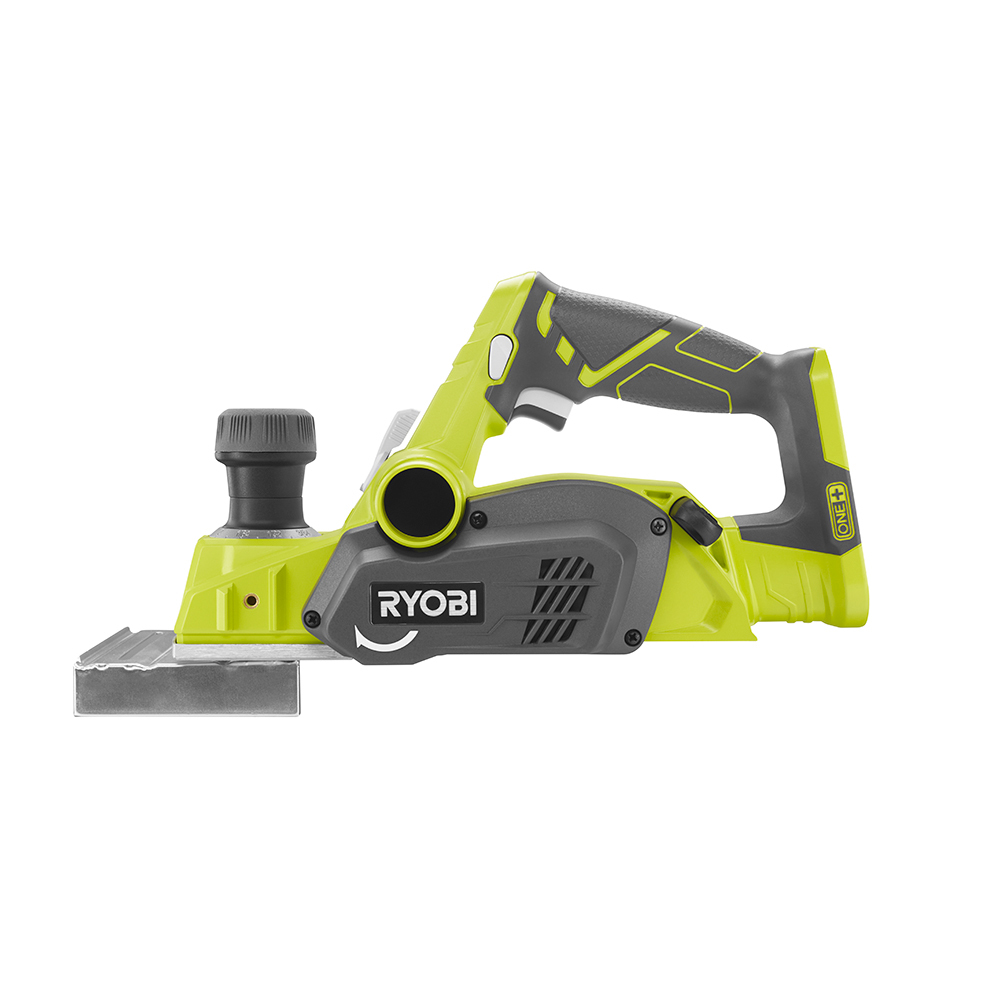 Part of the RYOBI ONE+ System:
The 18-Volt ONE+ Cordless 3-1/4 in. Planer is part of the RYOBI ONE+ World's Largest 18-Volt Tool System, which means if you already own RYOBI ONE+ tools, you can use your existing batteries with this planer. It's a fantastic addition to your toolkit, offering precision and ease of use for various woodworking projects.
What's Included:
When you purchase the planer, you'll receive two reversible double-edged blades (already installed), a blade wrench, a rabbet edge guide, a dust bag, and an operator's manual. Please note that the battery and charger are sold separately.
Upgrade your woodworking game with the RYOBI 18-Volt ONE+ Cordless 3-1/4 in. Planer. Its powerful performance, precision cutting, and user-friendly features make it an essential tool for any woodworker. Whether you're a DIY enthusiast or a professional, this planer will help you achieve outstanding results in your projects. Get yours today and experience the difference!