Revolutionize Your Lawn and Garden Care with the RYOBI 18V Cordless Electrostatic Sprayer – Limited Time Offer!
Tired of traditional, time-consuming ways to apply lawn and garden chemicals or disinfectants? It's time to step into the future of precision and efficiency with the RYOBI 18V Cordless Electrostatic Sprayer. Say goodbye to uneven coverage and wasted chemicals – and say hello to the future of spraying technology.
Key Features:
Electrostatic Spray Technology: RYOBI's Electrostatic Sprayers utilize cutting-edge electrostatic charging technology to positively charge particles. This technology allows solutions to cover surfaces more quickly and evenly, reducing chemical use and increasing efficiency.

Versatile Applications: Whether you need to apply herbicides, insecticides, fungicides, or disinfectants, this sprayer has you covered. It's also compatible with most lawn and garden chemicals, making it an all-in-one solution for your spraying needs.

Adjustable Nozzle: The 3-in-1 Adjustable Nozzle Selector offers multiple spray patterns. Easily turn the nozzle to choose between Low, Medium, and High settings, giving you control over your spraying distance and droplet size.

Portable and Lightweight: With a convenient carrying handle, this sprayer is portable and easy to transport. It's designed to be lightweight, so you can comfortably move it around your lawn or garden.

Battery-Powered Freedom: Enjoy the convenience and freedom of battery power. Spray up to 60 tanks per charge with a RYOBI 18V 2Ah battery (sold separately). No cords, no limits.
What's Included: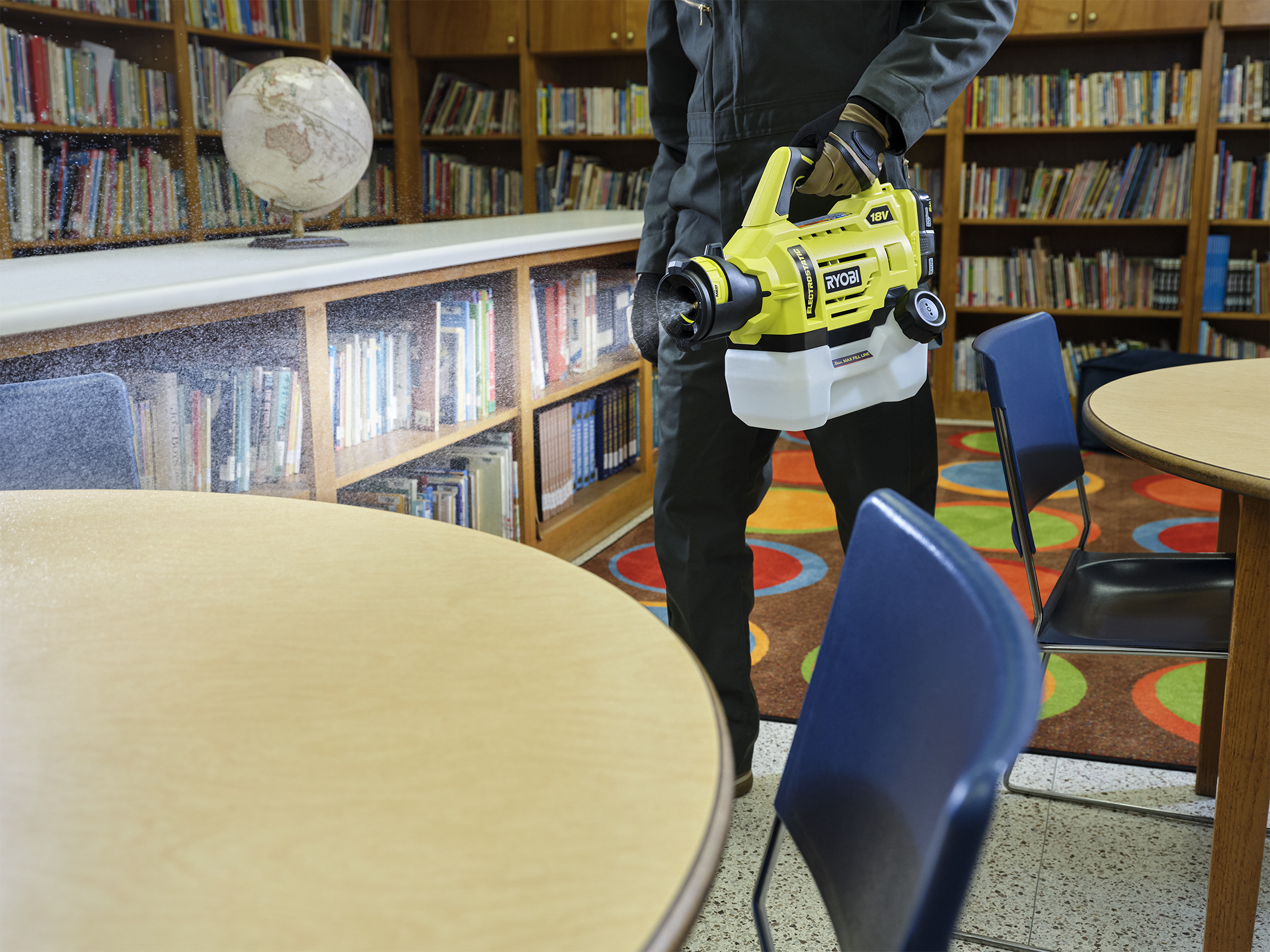 Factory New in Box: This product is brand new and comes in its original packaging, ensuring you get the latest in spraying technology.
Limited Time Offer:
For a limited time, you can revolutionize your lawn and garden care with the RYOBI 18V Cordless Electrostatic Sprayer for only $79.99 (regularly $99.00). Don't miss out on this opportunity to achieve professional-quality spraying results with ease. Order yours today and experience the future of lawn and garden care.
Whether you're a seasoned gardener or a homeowner looking for a better way to care for your lawn, the RYOBI 18V Cordless Electrostatic Sprayer is your ticket to precision and efficiency. Upgrade your spraying game today and see the difference for yourself.