This Genius Cordless Inflator Will Pump Up Anything Anywhere - Tires, Toys, You Name It!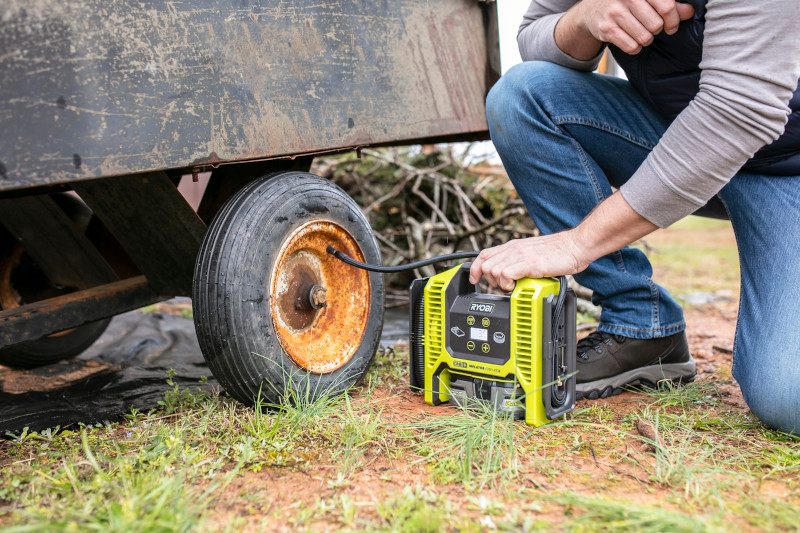 As an avid road tripper and outdoor adventurer, I take my inflatables seriously. From car tires to camping gear, keeping things properly inflated is a must. But traditional corded inflators and bulky air compressors always tie me down. That's why I was so pumped to discover this game-changing cordless inflator tool that can pump up anything anywhere! Read on to see how this portable genius has completely changed how I inflate.
Serious Air Power Without the Cord
This inflator really brings the power, pumping out enough airflow to handle any inflation task. On a single battery charge it can pump car tires from flat to full in just 4 minutes! And it has the pressure control to fill everything from bicycle tires to basketballs.
The precision digital gauge lets you dial in and monitor exact pressure during inflation. Whether I'm topping off tires or blowing up pool floats, this cordless beast gets the job done fast.
High Volume Flow for Big Jobs
In addition to high pressure, this tool pumps serious volume for inflating large items. Using the high flow hose, I can fill an air mattress or bounce house in seconds! It's perfect for quickly blowing up all my oversized camping gear and beach toys.
The auto shutoff even makes inflation hands-free - just set the target pressure and it handles the rest. Being able to easily inflate all my gear makes outdoor adventures so much simpler.
Ultimate Portability for On-The-Go Use
This inflator runs off removable 18V lithium-ion batteries for true cordless portability. It uses the same batteries as all my power tools, so I already have plenty of juice sources ready to go.
The compact size means it tucks easily into a car trunk or backpack. I can pump up tires and gear anywhere, without dragging cords or relying on 12V plugs. For an inflator fanatic like myself, this kind of portability is a total game changer!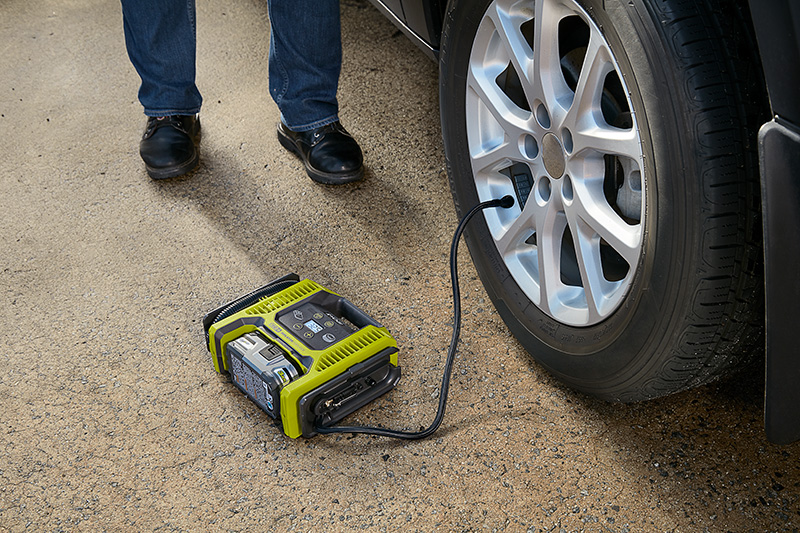 Smart Touches Make Inflation a Breeze
Some really thoughtful design features make this inflator incredibly convenient to use anytime. The integrated accessory storage keeps all the pump fittings, nozzles, needles and hoses organized. The LED worklight illuminates valves and gauges when working in dim conditions.
And the dual chucks for both Presta and Schrader valves mean it works on any tire or inflatable accessory I throw at it. All these smart details really streamline the inflation process!
My New Go-To Inflation Workhorse
After making this cordless pump part of my inflation toolkit, I can't imagine ever relying on traditional corded compressors again. The ability to accurately inflate tires, pools, air mattresses, sporting gear and more anywhere without restraint has been a revelation.
This little portable genius has completely changed how I think about keeping my equipment inflated. It's an absolute must-have for anyone who takes their inflatables seriously! Let me know if you have any other cordless inflation questions.