Unleash Your Creativity with the RYOBI 2.6 Amp Corded 5 in. Random Orbital Sander – Limited Time Offer!
Are you a DIY enthusiast, woodworker, or just someone who loves to create and craft with wood? If so, you know that achieving a smooth, flawless finish is essential for your projects. Introducing the RYOBI 2.6 Amp Corded 5 in. Random Orbital Sander – your ticket to achieving professional-quality results in your woodworking and sanding endeavors.
Key Features:
Powerful 2.6 Amp Motor: This orbital sander is equipped with a robust 2.6 Amp motor that delivers impressive performance. With 12,500 orbits per minute, it makes quick work of sanding tasks, leaving your surfaces smooth and ready for finishing touches.

Ergonomic Design: Crafted with your comfort in mind, the sander's ergonomic design allows you to hold it in various hand positions for extended periods without discomfort. Say goodbye to hand fatigue during those long sanding sessions.

Hook and Loop Sandpaper: Changing sandpaper has never been easier thanks to the hook and loop sandpaper system. Swap out grits effortlessly, keeping your workflow smooth and efficient.

Spin-Control Pad Braking System: Safety first! The sander features a spin-control pad braking system to prevent accidental gouging during start-up. Enjoy peace of mind while you work.

Dust Collection: Keep your workspace clean and dust-free with the efficient dust collection bag. Say goodbye to post-sanding cleanup headaches.
What's Included: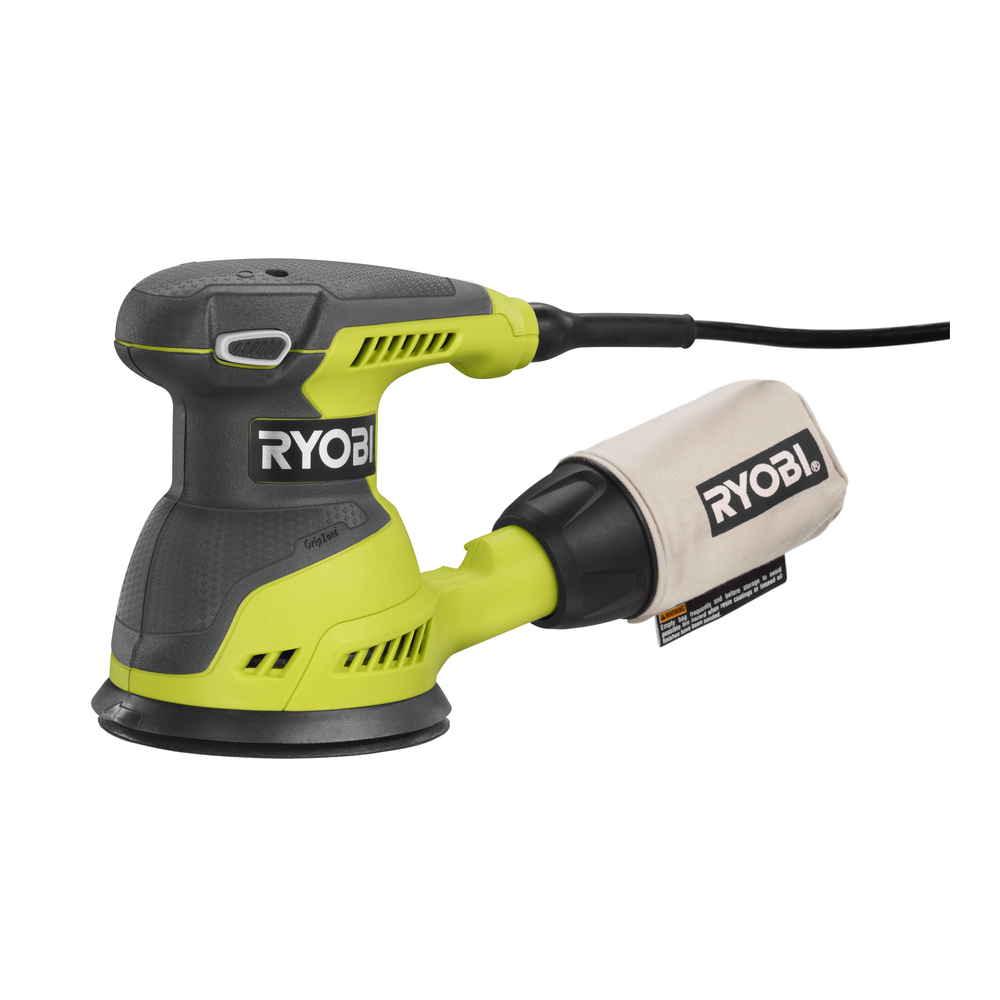 Factory Reconditioned: This product is factory reconditioned, meaning it has undergone rigorous testing and refurbishment to ensure it meets the highest standards of quality and performance.
Unlock Your Creativity:
Whether you're working on a DIY project, refinishing furniture, or crafting something special, the RYOBI Random Orbital Sander is here to help you achieve exceptional results.
Limited Time Offer:
For a limited time, you can get your hands on this incredible sander for only $44.99 (regularly $78.97). Don't miss out on this opportunity to elevate your woodworking game. Order yours today and experience the difference for yourself.
Add Extra Sandpaper to Your Cart:
Need more sandpaper for your projects? You can easily add extra sandpaper to your cart to ensure you have everything you need to tackle any task.
Say goodbye to uneven surfaces and hello to flawless finishes. Upgrade your sanding experience with the RYOBI Random Orbital Sander and take your woodworking projects to the next level.