Unlock Precision and Power with the RYOBI 18-Volt Cordless Compact Fixed Base Router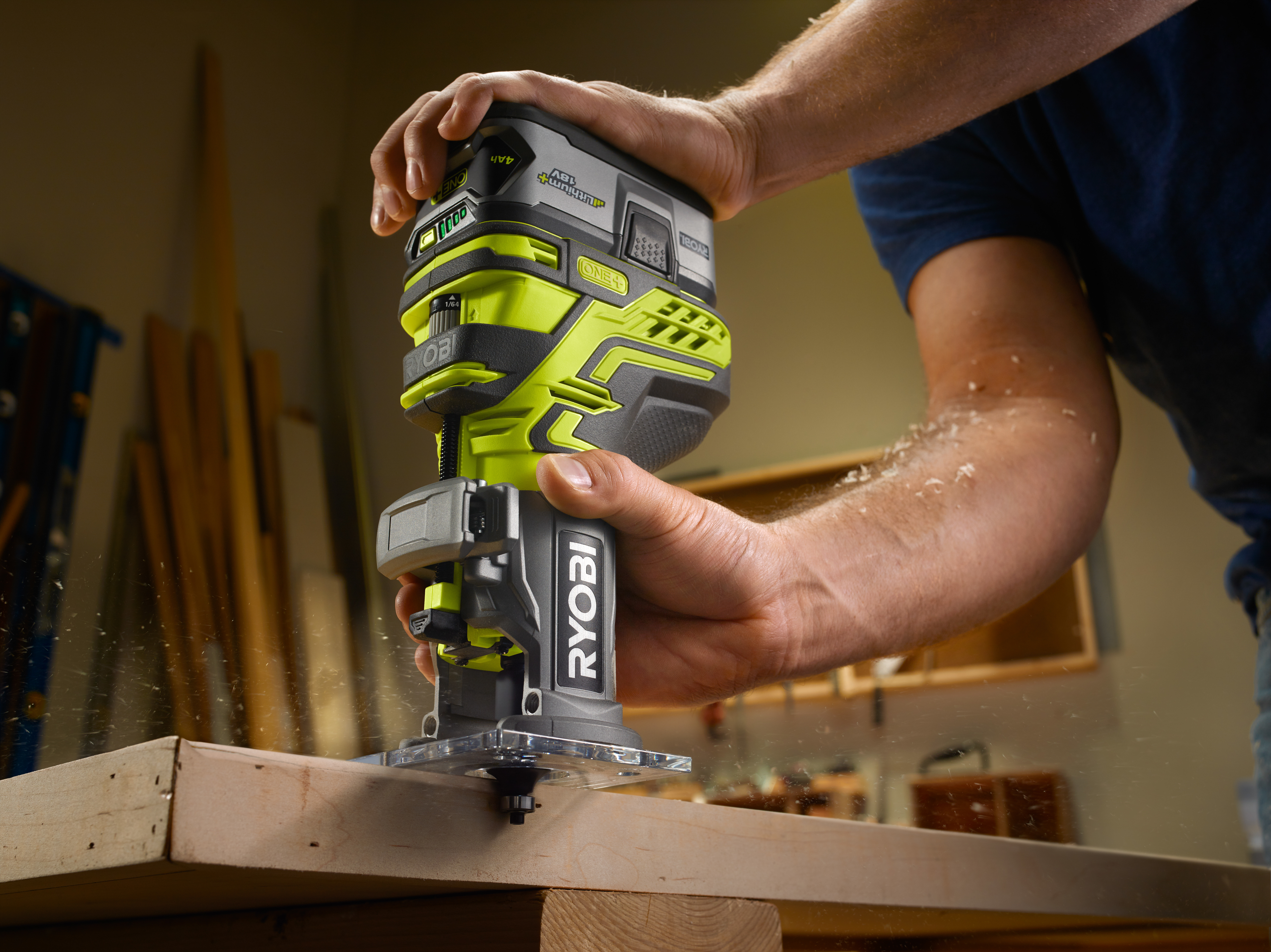 Are you ready to take your woodworking projects to the next level? The RYOBI 18-Volt Cordless Compact Fixed Base Router (Tool Only) is here to empower your woodworking endeavors. With its impressive features and ergonomic design, this router is a must-have for DIY enthusiasts and professionals alike.
Key Features:
Powerful Cutting: This router packs a punch with a cutting speed of up to 30,000 RPM. Whether you're shaping edges, hollowing out grooves, or trimming, you'll have the power you need to get the job done efficiently.

Precision and Control: Achieve unparalleled accuracy and control with the variable speed dial. It allows you to adjust the cutting speed to match the specific requirements of your woodworking project. Say goodbye to one-size-fits-all solutions and hello to precision craftsmanship.

Compact and Ergonomic: The RYOBI Cordless Compact Router is designed with your comfort in mind. Its compact size and ergonomic design ensure that you can work comfortably for extended periods. No more straining or discomfort during those intricate woodworking tasks.

Depth Adjustment: Easily change the depth of your cut with micro and macro depth adjustment. This feature gives you the flexibility to fine-tune your work to perfection. Whether you need a shallow cut or a deep groove, this router has you covered.

Quick Release Lever: Save time and effort with the quick release lever. It makes depth adjustments and base removal a breeze, so you can focus on your woodworking project without unnecessary interruptions.

LED Illumination: Illuminate your work surface with the built-in LED. This enhances cutting visibility, ensuring that you achieve precise results every time. No more working in the shadows; see your work clearly and make every cut count.

Battery Compatibility: The RYOBI Cordless Compact Router is part of the RYOBI ONE+ System, which includes over 280 Cordless Products. It's compatible with RYOBI ONE+ 18V batteries (sold separately), ensuring you have the power you need when and where you need it.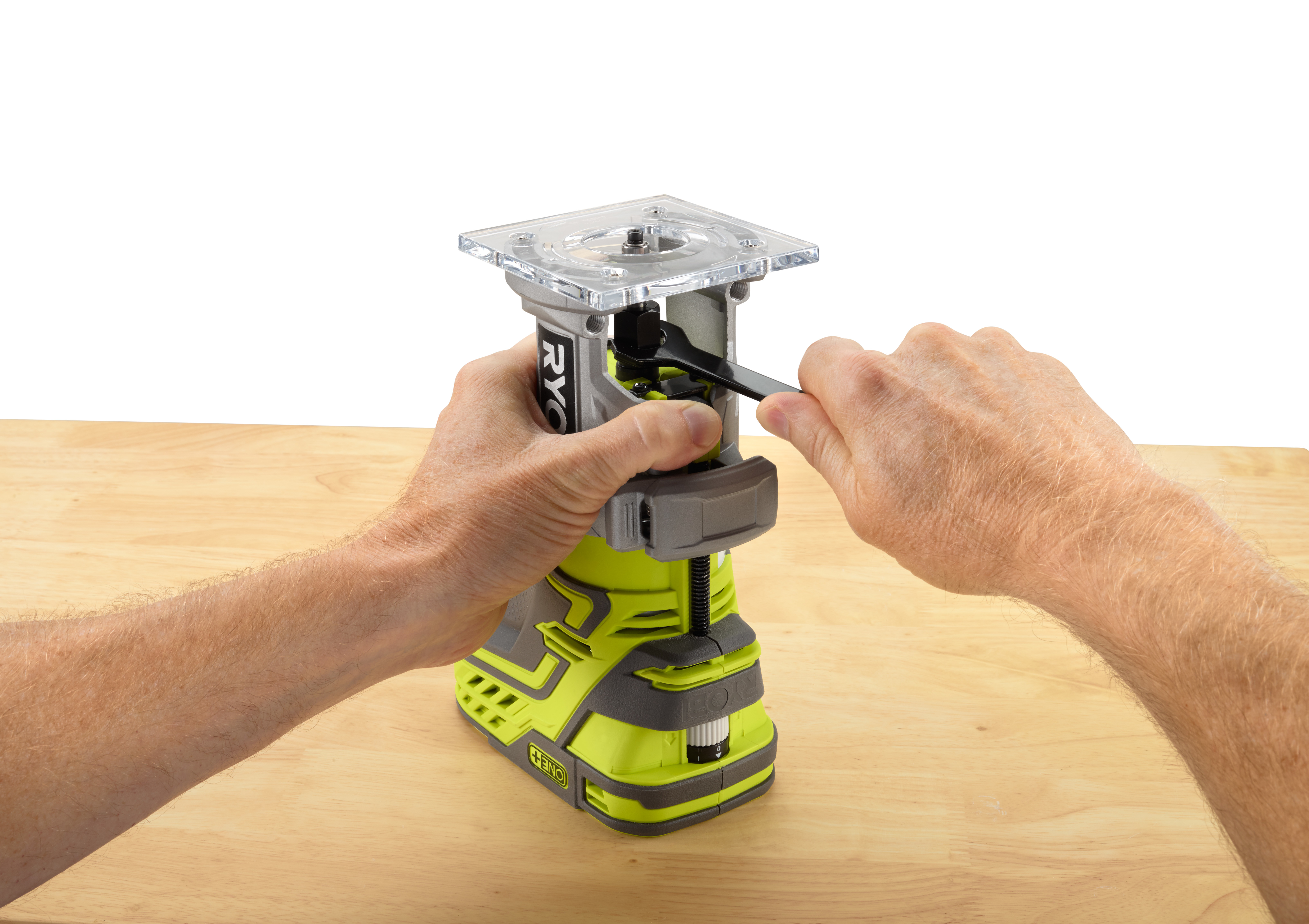 What's Included:
(1) PCL424B 18V ONE+ Cordless Compact Router
(1) Collet wrench
(1) Vacuum Dust Chute
Operator's manual
Note: Battery and charger are sold separately.
Upgrade Your Woodworking Game:
Whether you're a seasoned woodworker or just starting, the RYOBI 18-Volt Cordless Compact Fixed Base Router is a game-changer. Its combination of power, precision, and comfort makes it the ideal tool for a wide range of woodworking applications. Take your projects to the next level and achieve results that you can be proud of.
Invest in Quality and Craftsmanship:
RYOBI is known for its commitment to quality and innovation. With the 18-Volt Cordless Compact Fixed Base Router, you're investing in a tool that will stand the test of time and deliver exceptional results. Elevate your woodworking experience with RYOBI.
Don't miss out on the opportunity to add this versatile router to your toolkit. Whether you're working on a DIY project or tackling a professional woodworking task, the RYOBI Cordless Compact Router is your trusted companion. Get yours today and experience the difference for yourself.