Unlock Versatility with the RYOBI 18V ONE+ Cordless Rotary Tool Station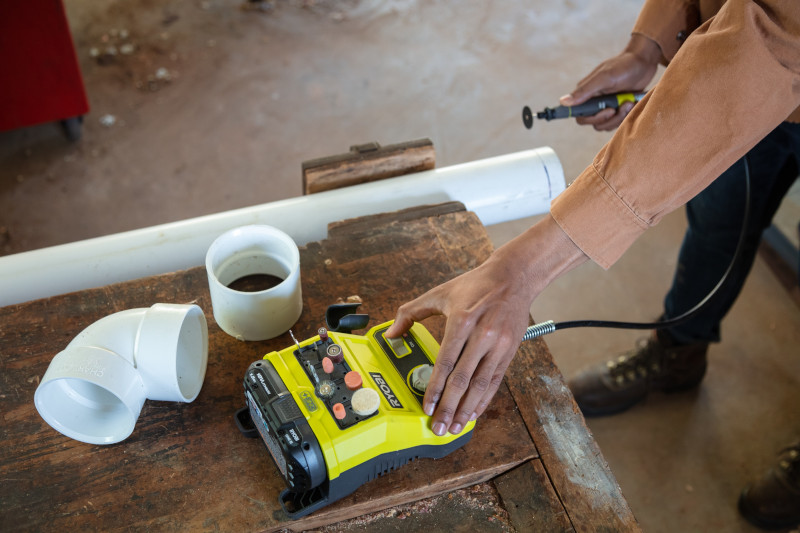 In the world of DIY and crafting, having the right tools at your disposal can make all the difference. The RYOBI 18V ONE+ Cordless Rotary Tool Station is not just any tool; it's a game-changer. Offering cordless power and unparalleled portability, this rotary tool brings a new level of versatility to your projects. In this blog, we'll delve into the features and benefits of this innovative tool, exploring how it can enhance your craftsmanship.
The Quietest in Its Class
Silent Precision
One standout feature of the RYOBI Cordless Rotary Tool Station is its remarkable silence. It's the quietest rotary tool in its class, making it ideal for use in various workspaces without creating unnecessary noise disruptions.
Variable Speed for Enhanced Performance
Your Pace, Your Project
With a variable speed dial that provides up to 35,000 Rated RPM, this rotary tool adapts to your project's demands. Whether you're working on delicate detailing or heavy-duty tasks, you have precise control at your fingertips.
Cordless Freedom
Wherever Your Creativity Takes You
Say goodbye to tangled cords and limited mobility. The cordless design of this tool allows you to move freely and work in any location, from your workshop to your outdoor projects.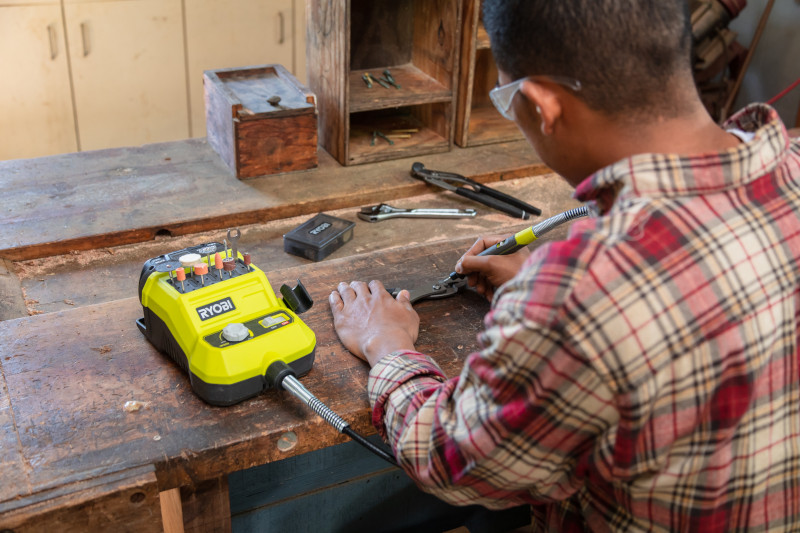 Precision and Comfort
Craftsmanship Redefined
The RYOBI Rotary Tool Station boasts a durable 36-inch flexible shaft pen design, offering ultimate precision and comfort. It's a tool that ensures your projects turn out exactly as you envision them.
Accessory Storage for Convenience
All You Need at Your Fingertips
With 35 included accessories and on-board storage, you'll never have to search for the right attachment again. Everything you need is within arm's reach.
QuickChange Collet for Efficiency
Seamless Accessory Changes
The innovative QuickChange Collet makes switching accessories a breeze. It's four times faster than conventional methods, saving you time and effort on your projects.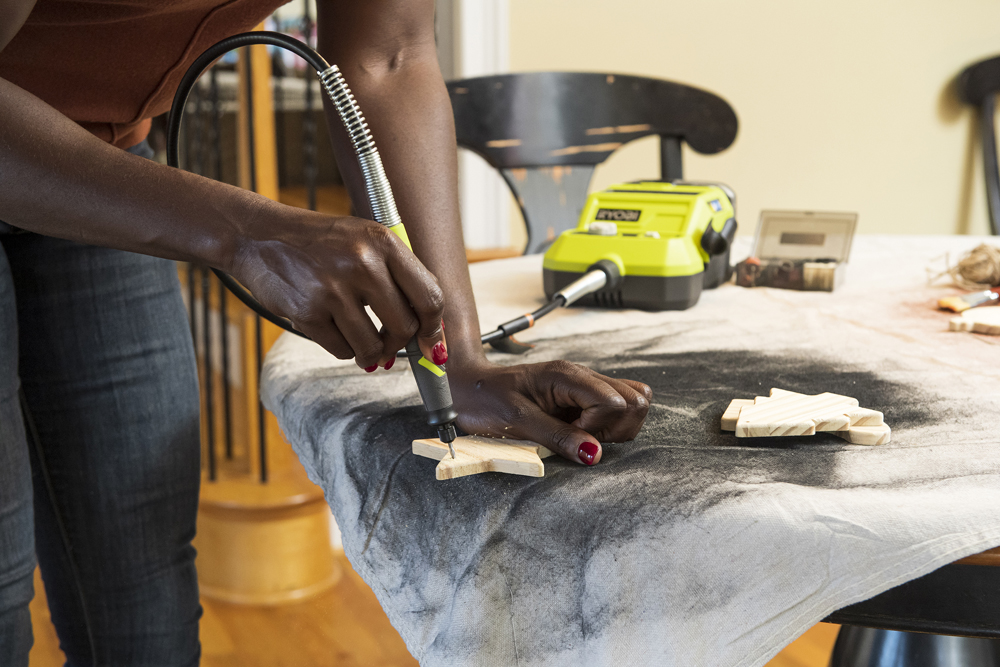 Seamless Integration
Part of the RYOBI 18V ONE+ System
Investing in the RYOBI 18V ONE+ Cordless Rotary Tool Station means you're entering a world of possibilities. It's part of a system of over 260 cordless tools that all work on the same battery platform, giving you endless options for future projects.
What's in the Package
Everything You Need
Your purchase includes the RYOBI 18V ONE+ Rotary Tool, a 36-inch flexible shaft, 35 grinding/cutting/sanding/polishing accessories, an accessory storage case, wrench, and an operator's manual. Please note that the battery and charger are sold separately.
The RYOBI 18V ONE+ Cordless Rotary Tool Station is more than a tool; it's a gateway to limitless creativity. Its quiet precision, variable speed control, and cordless freedom empower you to tackle projects with confidence and finesse. Whether you're a seasoned DIY enthusiast or just beginning your crafting journey, this tool will be your trusted companion.
Unlock the full potential of your projects with the RYOBI 18V ONE+ Cordless Rotary Tool Station. It's time to elevate your craftsmanship to new heights.
Explore the possibilities, embrace the quiet power, and redefine your craftsmanship with this remarkable tool. Buy now and experience the difference for yourself.